14 Mar 2014

1:20 PM
Licensee Person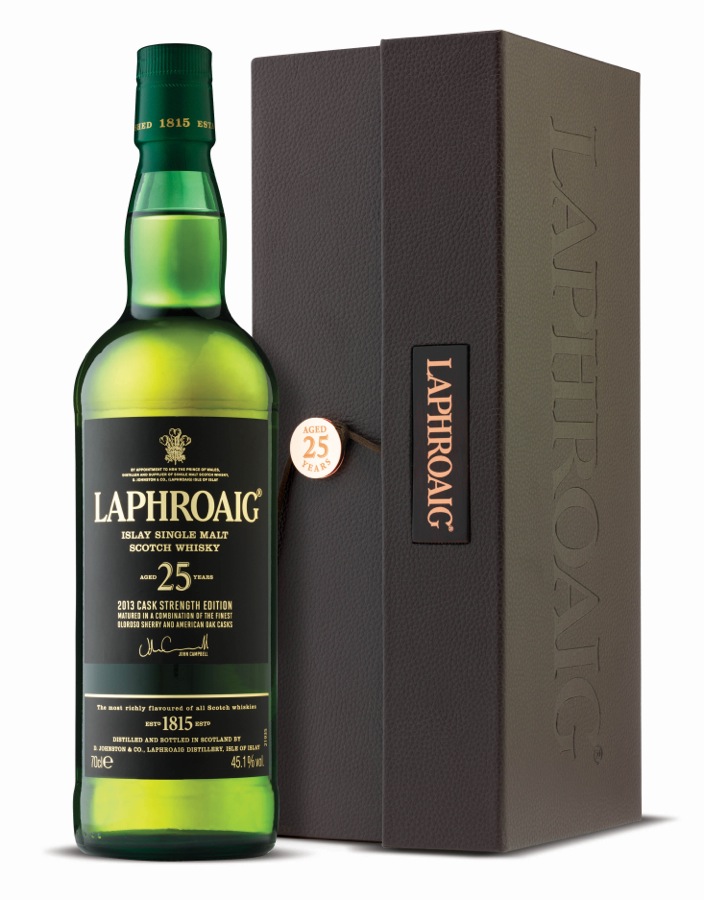 The legendary Islay whisky distiller, Laphroaig, produce some of the world's greatest single malt whiskies. Their 25 Year Old is simply "outstanding". Peak was given the opportunity to produce "outstanding" packaging.
The brief -
To create a packaging solution befitting the prestigious Laphroaig 25year old
Ensure the packaging reflects the classic and refined style of the brand
Use a mix of materials including copper and copper coloured ink to create symmetry with the stills used at the Laphroaig distillery
Through consultation with the client and their designer the result was a combination of timber and leather, using a copper coloured button engraved with the product description.
Printed plates inside and out highlighting product information were also printed in a copper colour.
The leather wrap around the box was de bossed on two sides with the Laphroaig name.
This added a tactile dimension to the box.
The box was closed with a leather tie.
Inside is a printed plate highlighting the history and quality of the Laphroaig 25yo. The use of eva foam and a locking magnet inside the box ensures the bottle is protected.
Each individual box is packed into a polybag, then into a plain carton, then packed in a foam lined, printed shipper to ensure the safe delivery of such a high end product.
The handling of the logistics for this project was also managed by Peak ensuring the client required minimal involvement from the time the order was placed up until delivery of their product.
The aim of Peak Packaging Solutions is to create a seamless one stop process for every project. This was certainly achieved with Laphroaig.